The UNIFY Solutions IAM Training Academy has released its full year program of seminars for FY17. The thought leadership seminar series is designed to provide UNIFY customers with deeper insights into critical security areas and emerging technologies.
The seminar series is a key initiative of the Training Academy and coexists with the Academy's executive visits program and its various product training offerings.
Learn more about the Training Academy.
FY17 Learning Seminar Series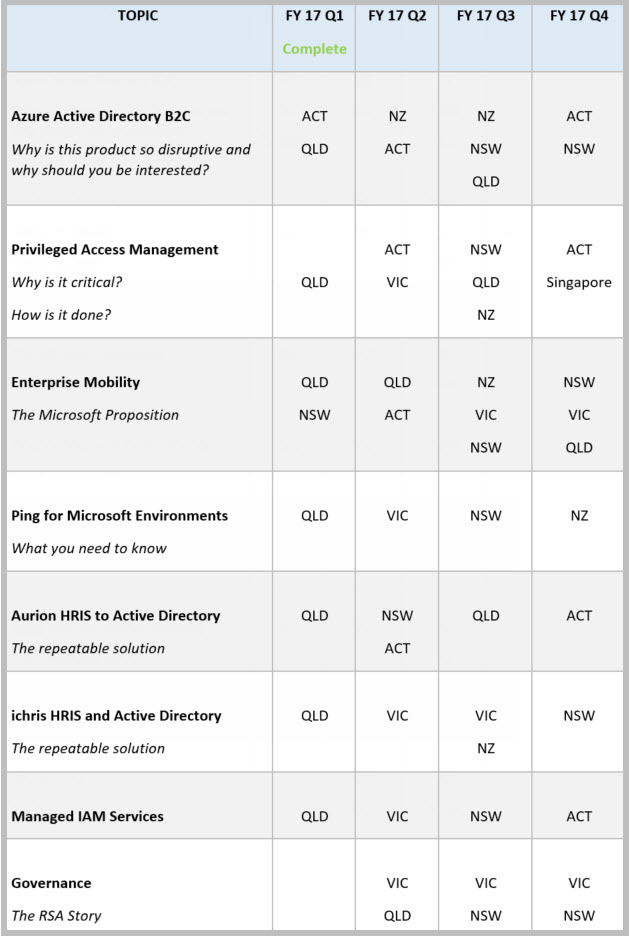 You may also be interested in:
Training
Consulting Service
The UNIFY Identity Management Training Academy was established in 2009 to develop the Identity and Access Management (IAM) design, implementation and support skills of customer staff, partner staff and tertiary students; and provide forums for familiarisation of executives with key IAM issues and trends