UNIFY Chief Technology Officer, Shane Day, today announced a joint investment between Meeco and UNIFY Solutions to build and promote globally a customer on-boarding solution integrating Microsoft Identity platforms with the Meeco personal data platform.
The solution, using Microsoft Azure AD B2C coordinates a personalised journey for a customer to sign up for a bank account, using Meeco's consent management platform to enable the personal data to be shared with consent, and then saved for re-use.
With the pending regulatory changes in Europe, such as General Data Protection (GDPR) and Personal Services Directive 2 (PSD2), the entire personal data eco-system is in a state of evolution.
Compliance is mandatory, however, organisations with a strategic customer focus will leverage identity management innovation to enable this change. The Meeco/Unify/Microsoft solution is a pioneering example of how new customer value can be created.
UNIFY's Chief Technology Officer, expressed excitement about the venture.
Just as the Customer Identity wave is hitting digital transformation, giving control to people over their own data will be the next. Meeco are ready to catch this wave and UNIFY are excited to be working with them.

Shane Day

Chief Technology Officer

UNIFY Solutions
The solution was showcased at the September Microsoft B2C Partner Conference in Seattle, attended by engineering and leadership representatives from both UNIFY and Meeco.
Katryna Dow, Meeco's founder and CEO shared her thoughts on the partnership.
Building a new trust focused marketplace requires robust identity and privacy management to enable customers to directly participate in the value chain. Meeco is delighted to have partnered with UNIFY to extend their enterprise expertise towards making this new marketplace a reality.

Katryna Dow

Chief Executive Officer

Meeco
For more information on the implementation of this solution and other use-cases jointly in development please contact Shane Day, CTO UNIFY Solutions or Glenn Smith, COO Meeco.
UNIFY and Meeco are both Microsoft certified partners.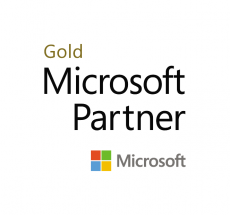 About Meeco
Our vision is to create a place for everyone on the planet to get equity and value in exchange for what they share. To make this possible we want to create a sovereign place where people will realise the accumulation of every day data as a growing and valuable asset, for themselves and for their children.

Katryna Dow

Chief Executive Officer

Meeco
Meeco CEO Katryna Dow founded Meeco in 2012. Meeco was conceived over a decade ago as social networks were on the rise. Katryna envisioned a time when personal sovereignty would be as important as being connected. Now a decade later, personal clouds, mobile technology and the internet of things have come together to make Meeco possible and necessary.
Learn more about Meeco: https://meeco.me
You may also be interested in:
Adam van Vliet
Adam is the Chief Information Security Officer at UNIFY Solutions. He has over 10 years experience developing enterprise software solutions.
Host
Services
Innovate your application, while we host, secure, support and operate for you. UNIFYHost: A UNIFYAdvantage Offering.